There's so many reasons why we love Bangkok, Thailand and millions of tourists each year have also shared the same sentiments. We have listed down things to do and see when you're in the colorful and shiny city of Bangkok.
TEMPLES.
Temples, shiny temples, and more temples are scattered around the big city. Temples are the best illustration of Thai's beautiful and intricate architectural designs and people from all over the globe visit them for appreciation. But there are strict rules that every guest should adhere because this is still a place of worship for most locals. The more famous temples in the city are Wat Pho, Wat Arun and the Temple of the Golden Mount (Wat Saket).
GRAND PALACE.
The Grand Palace itself should be enough reason to visit Bangkok because who wouldn't want a royal experience? Undoubtedly, the most famous landmark in the city, it is the grandiose home of the Thai Royal King. Majestic buildings comprise the enormous palace and your eyes can feast on elaborate designs on every corner of it. The palace also houses the Temple of the Emerald Buddha known to be the most sacred and venerated religious symbol in the whole of Thailand.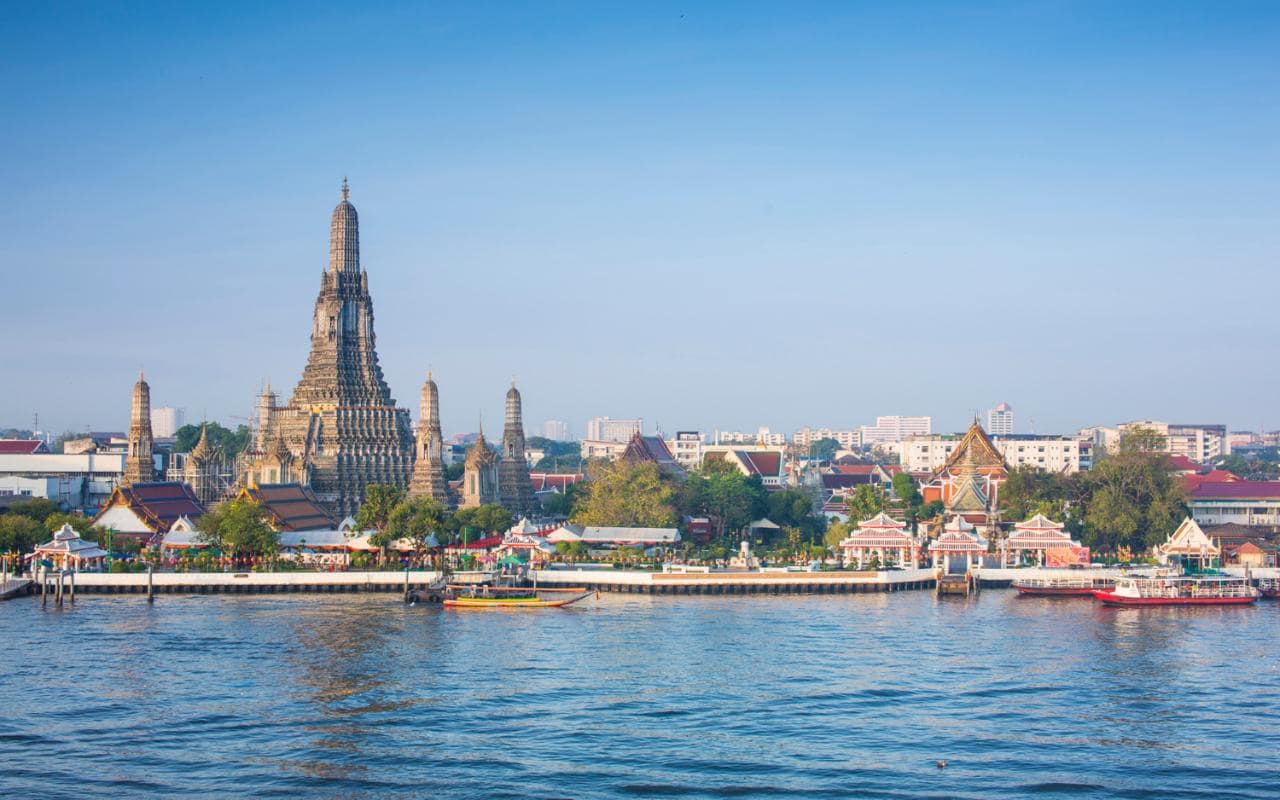 FLOATING MARKETS.
Shopping, per se, is already a very exciting reason for most tourists but doing it while aboard a long wooden boat is just as incredible or even more. Damnoen Saduak is the pioneer for these floating markets and shoppers swarm here because of the goods and the experience. Ride one of those row boats and choose from other floating boats that are filled to the brim with fruits, vegetables, food and other merchandise. Make sure to accept items firmly with both hands to avoid dropping them to the murky waters below.
NIGHT MARKETS.
If you're too sea sick to ride the long boats to the floating market, street shopping would be highly recommended for you. The most popular one is the Rot Fai Night Market complete with colorful tents and music for a festive shopping atmosphere. The streets become alive with a vast display of different local goods and street foods making it impossible for you to really stop shopping. If you're planning to buy souvenirs for loved ones back home, this would be the best place to hoard those ref magnets and key chains.
THAI FOOD.
There is just a lot of Thai food that you need to try, but the most famous would be their national dish, Pad Thai. You have to taste this dish made up of stir-fried noodles, bean sprouts, egg, peanuts and some vegetables because your trip to Bangkok wouldn't be complete without it. Thai are also famous for there really spicy food so prepare those taste buds for some hot and spicy dishes served just about anywhere.
THAI MASSAGE.
After a long day of shopping and sight-seeing, a massage is always a welcoming idea. Thai massage is known for its acupressure and assisted yoga postures. Massage parlors are everywhere in the city. If you walk by Khao San Road at night, you'll see lines of masseuses waiting to massage tired feet of tourists. Trust me, it is never a bad idea to try.
These are just the more famous reasons why we love Bangkok and there's still more to it. We strongly suggest that you visit Bangkok to see and experience for yourself why a lot of people love to travel to this city every year, and when you're there don't forget to cherish those authentic Thai moments.